The overall mission of the Agape Butterfly School is to provide a foundation of unconditional love where children are given opportunities to explore, discover, and use their creativity to build a quality education and provide a solid foundation for our families. To recruit, support and develop our teachers into the best educators in the industry.
The Agape Butterfly School is licensed by the Ohio Department of Human Services. The license, fire inspection, and building inspection are posted on our licensing board. The ODJFS rules and regulations are available in the parent waiting area as well as the center's licensing record, including compliance report forms. The Department of Jobs and Family Services's toll free number is 1(866) 886-3537 for anyone to use to report a suspected violation by the center. Locally, call (614) 219-7421.
Monday – Friday: 6am – 6:30pm
(Open until 7pm for Medical Personnel's Children)
Saturday: CLOSED
Sunday: CLOSED
New Years Day
MLK Day
Presidents Day
Monday After Easter
Memorial Day
Independence Day
Labor Day
Thanksgiving
Christmas
2 Training Days In Both April & October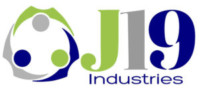 Agape Butterfly School is a sister company of J19 Industries.
Take The Agape Butterfly School Learning Journey